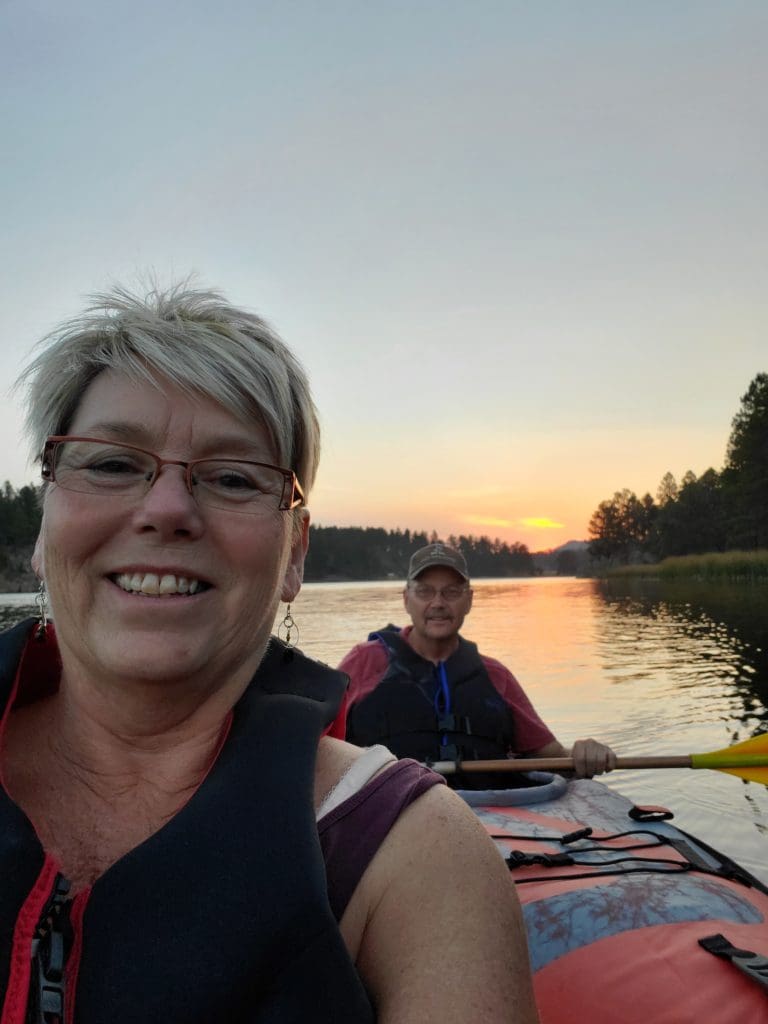 We are a big, some may say huge, blended family. Between us, we have six kids, 12 grandkids and two great grandbabies. We love family and friends, spending time outdoors backpacking, trail riding and even wagon training. Tim is a teamster with a beautiful Blue Roan Belgian team. They pull for fun (even weddings!) and most times just hang out and eat a lot! 
Bear Den was born out of our passion for hiking and the beautiful outdoors. During a backpacking trip on the Centennial Trail we ran into people from all over, as far as West Virginia coming here. I suppose that is where it began! Sharing stories and adventures those few days from all over the country planted this seed. How much fun would it be to do this every day? So here we are, building a campground!
We welcome adventure seekers, families, and campers just hanging out and relaxing for a day or 5 or anyone visiting the beautiful Black Hills. We want everyone who comes to Bear Den to share stories, build ever lasting relationships and look forward to coming back. Welcome to our family!